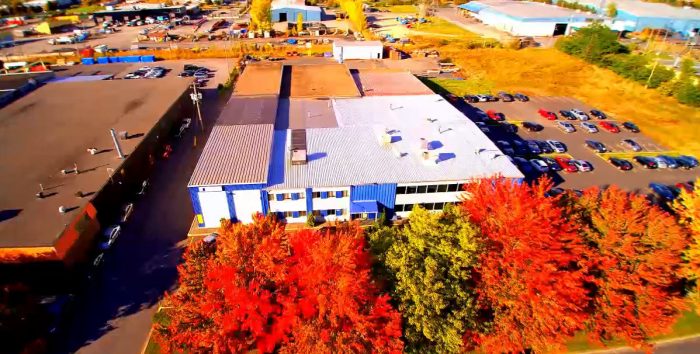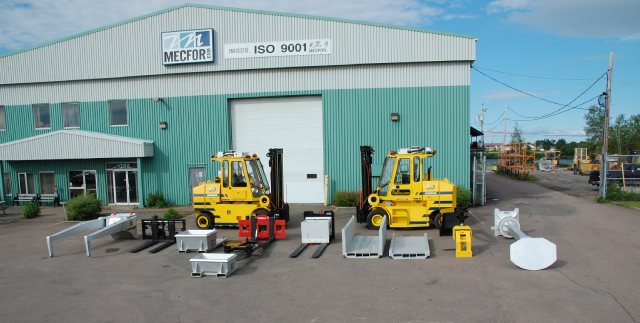 Since 1965 Advanced Dynamics (AD) has provided and continues to provide its global customer base with world leading, innovative robust material handling solutions.  We focus on two main industries being pulp and paper and primary metals.
The pulp and paper group provides state of the art pulper feed systems which include industry leading bale de-wiring technology for kraft, wet lap and recycled bales.  At the other end of the paper making process, we provide fully automatic roll handling and wrapping systems from the winder to the warehouse.
The primary metals group brings forth handling solutions for aluminum carbon plants and cast houses. Our handling technology includes fully automated anode handling and cleaning systems, aluminum ingot and T-Bar handling and sawing systems and complete extrusion ingot homogenizing, sawing and packaging plants.
Whether you need a new system or upgrades to existing systems or simply individual pieces of equipment, we can help improve your company's productivity.
To be competitive, we understand how important it is to optimize the resources. That is why at EPIQ MECFOR we aim to design and manufacture robust, reliable, and high-performance mobile equipment. We strive to constantly improve our equipment and, as much as possible, make it versatile and smart.
For more than 20 years, you have been able to rely on our multiple fields of expertise and skills which allow us to offer you informed recommendations and advice. Trust the engineering team who will be able to support you in your project on choosing the best proven technologies as well as on maximizing the performance of your equipment.
Passionate about mechanical engineering, we are interested in energy transformation and mechanical systems, which is very accurate with our latest auto-guided electrical hauler. We understand your challenges and master the design of mobile equipment of all kinds specialized for heavy industries with the most demanding constraints.
At EPIQ MECFOR, we are proud to be able to contribute to your success. Our mobile equipment helps you and will help you move forward and stay ahead of the curve.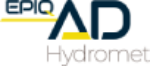 In 2015 Advanced Dynamics purchased the Intellectual property rights from Brochot Hydromet. Since that time, we have evolved from our original handling solutions in the copper industry to now include material handling equipment for zinc, nickel, and cobalt.
AD Hydromet is a world leader in the design and supply of Cathode Stripping systems, Anode Scrap washing and Anode Preparation systems for the copper, zinc, nickel and cobalt hydrometallurgical industry.
AD Hydromet (ADH) is also supported by an extensive network of experienced partners.  This support allows us to provide wide-ranging and versatile solutions tailored to our customers' requirements, with custom processes for your material handling requirements. We are able to supply everything from premium quality electrodes (cathodes and anodes) and process handling equipment, to complete plants on a turn-key basis, offering you innovative solutions.

Activities in the rail maintenance equipment sector started in 2010 under MECFOR. Nine years later, in 2019, the company decided to create a team dedicated to railroad maintenance equipment: MS RAIL.
Now, EPIQ MS Rail benefits from solid expertise in the design and manufacture of specialized equipment. A proactive approach and close support are exemplified by our customer-centric vision. Our production capacity allows great flexibility of adaptation according to operational needs and challenges. The focus on health and safety elements as well as productivity characterizes us. We rely on R&D and advanced technologies to provide equipment that will improve the working environment for operators while allowing them to achieve high levels of performance. When searching for a rail maintenance equipment supplier for changing climates and harsh working environments, think of MS RAIL.